Nord Account is a platform for all of your Nord products - NordVPN, NordPass, and NordLocker.


On your Nord Account's page, you can see and manage all of your subscriptions in one place.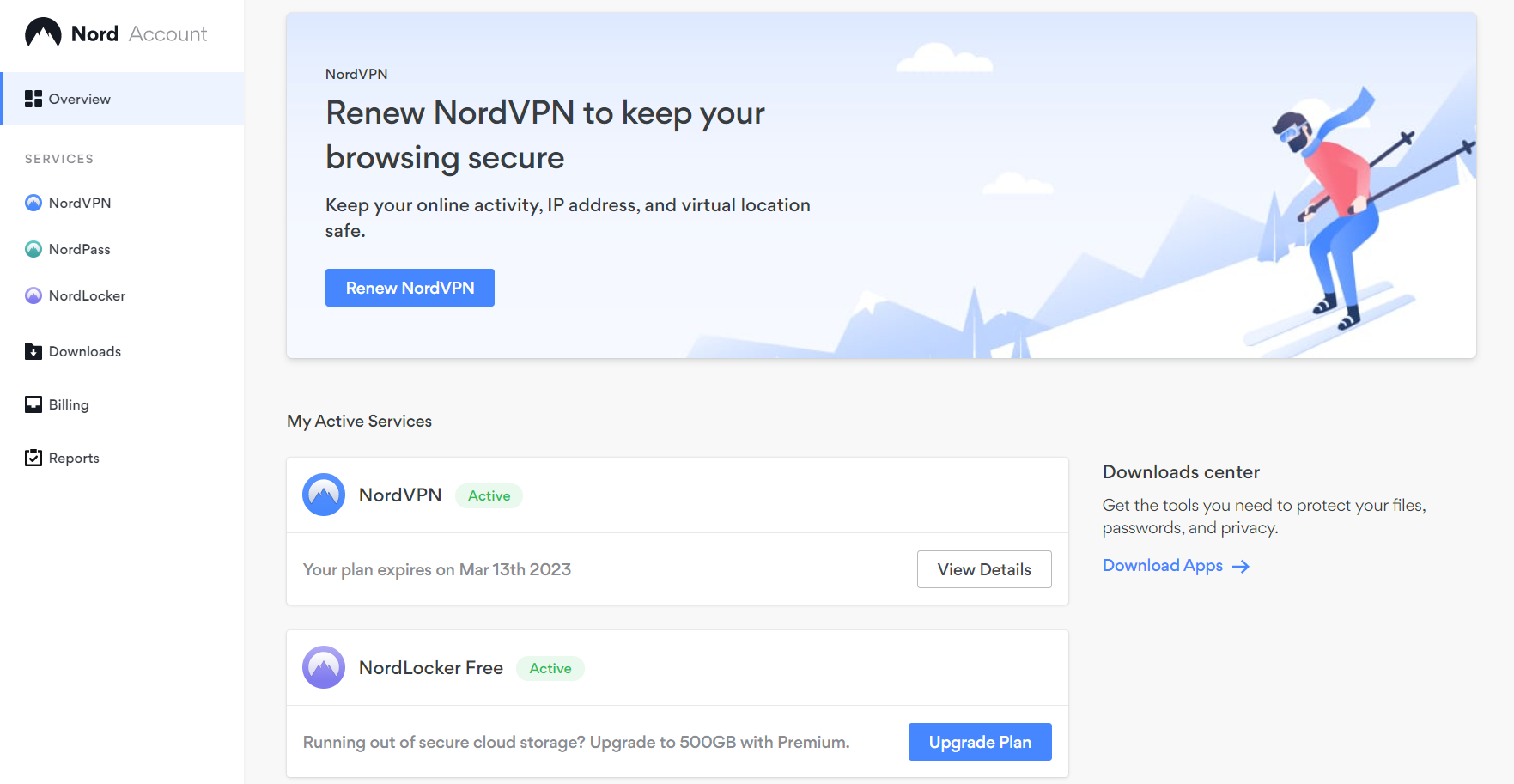 You can find out more about it in our blog post Introducing Nord Account - a new way to log in.


Unable to log in to NordLocker or Nord Account? You can follow the link by clicking here.