Nord Account's password
Nord Account's password is used to log in to all Nord services, like NordVPN, NordPass, and NordLocker.
In case you forgot the password of your Nord Account, you can reset it with our lost password option.
However, if you do have access to your account and simply wish to change it, go to the 'Account Preferences' and press on the 'Change password' button. Then proceed by changing your password.
Master Password
The Master Password is your personal password for accessing your lockers. You will create your Master Password when setting up your NordLocker account. Create one that you won't forget, maybe even write it down and put it somewhere safe, because the Master Password is only for you.
In case of Master Password loss, you would have to use a Recovery Key, which is given upon registration to the NordLocker after you create a Master Password.
Once you open the NordLocker application and it asks for a Master Password, press the 'Forgot Master Password' option in the menu as shown below: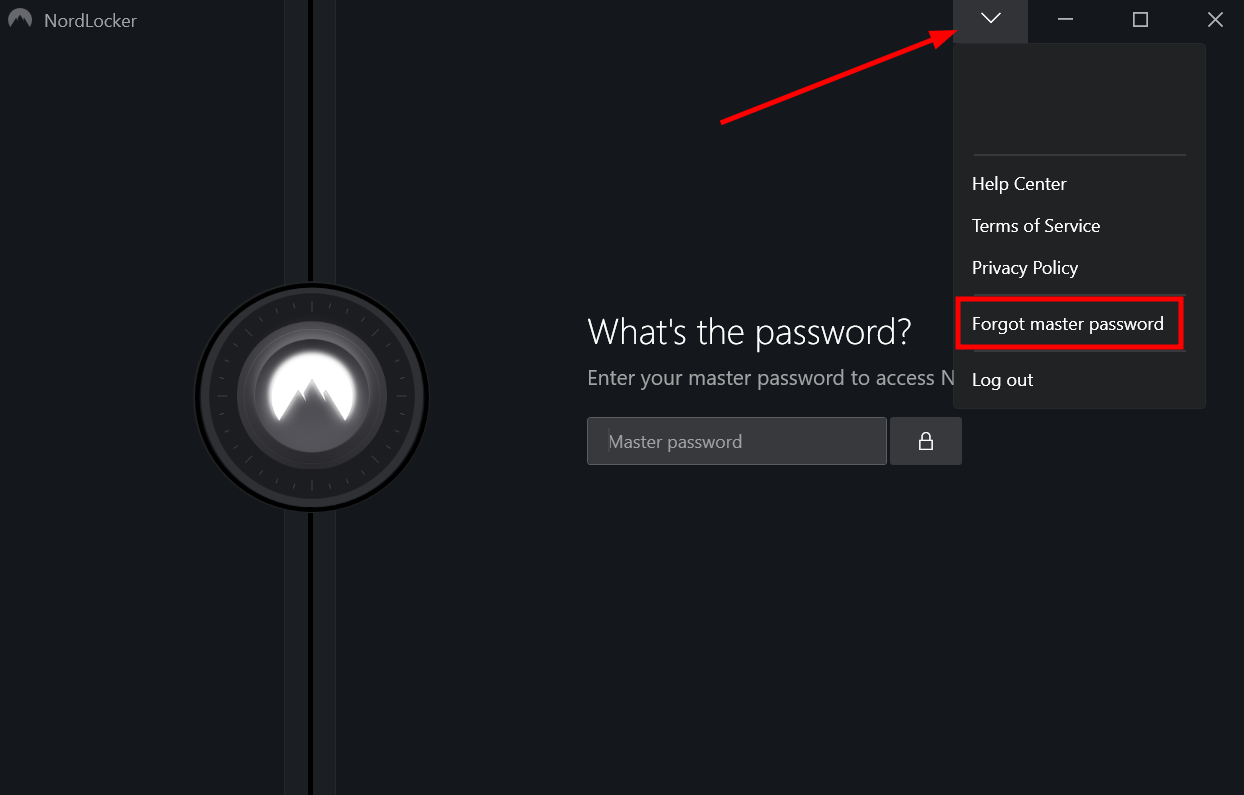 Once the NordLocker app is running, go to the 'Preferences' via the menu under NordLocker and then locate the Reset Master Password option: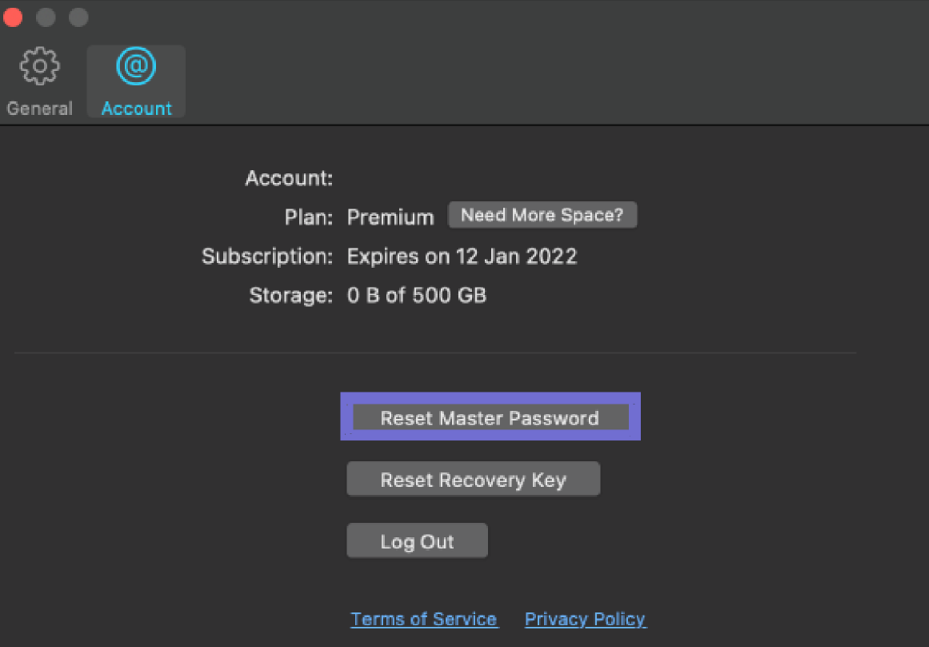 Recovery Key
The only way to generate a new Recovery Key is while logged in to your account.
For Windows devices, there will be a Reset recovery key option under the Account tab in the menu.
For macOS, once again, you will need to go to the Preferences under the NordLocker tab in the menu.
In case you have forgotten your Master Password and lost your generated Recovery Code to reset it, unfortunately, there is no way to access your encrypted files.
The only thing we can suggest is deleting your account and creating a new one to continue using NordLocker.